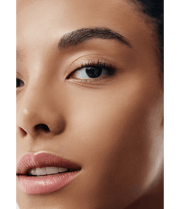 Love your real beauty.
Trends come and go, but beauty is timeless. Since our founding in 1956, ALBION has followed a philosophy that continues to guide everything we do: "素肌と生きる (suhada to ikiru)." You should love your skin.

Our purpose is to give you the confidence to find your own beauty. Our products are designed to reveal your purest skin—never to cover it up. We want you to feel good about yourself, inside and out.

ALBION is proudly bringing our entire history of innovation, wisdom, and thoughtfulness to reveal the beauty you've always had.
Skincare is self care.
We know that beauty is more than skin deep. It's not just what you put on your face, but also how you move through the day—being mindful of your body, your health, and your soul. That's why we develop our products with purpose and attention to the smallest details. The textures, the aromas, and the exquisite packaging are all intended to create a feeling of indulgence. Because true luxury is feeling good about your wellbeing and yourself.
Milk First 4 Step Skincare Ritual
The ALBION 4-Step Skincare Ritual gives your skin what it needs, when it needs it, for a natural, radiant glow.

Every step of our unique skincare regimen is designed to improve not just your skin but your whole being. We believe an intentional skincare ritual can provide a much-needed moment of mindfulness, serenity, and self-care in your busy day. Good skin care is self care.
Finest Ingredients
To produce truly premium cosmetics, our researchers travel around the globe in pursuit of the most exceptional raw materials that nature has to offer. We rigorously inspect, test and refine every ingredient that goes into our skincare.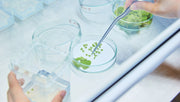 Relentless innovation
ALBION's renowned R&D and technological capabilities enable us to create the premium skincare that has been the foundation of our world-class brand from the beginning. Relying on the latest in skincare science, we thoroughly test and refine our products to ensure the highest levels of safety, quality and effectiveness.