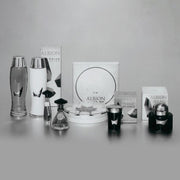 How we started
In 1956, before Japan became an affluent country, ALBION was born in Tokyo's Ginza district with the audacious dream of becoming the world's No. 1 luxury cosmetics maker.

Our dream is gradually coming true, as we continue to elevate ALBION into one of the most renowned and respected Japanese beauty brands.

ALBION is an archaic name for Great Britain. Derived from the Greek, the name is thought to refer to the White Cliffs of Dover. The English coastline facing the Strait of Dover is known for its stunning white-chalk cliffs. ALBION's founders took inspiration from the striking cliff face, which radiates with unpolished, natural beauty.
Finest ingredients
In-House Cultivation
We own and operate both the laboratory and field located at the base of Shirakami-Sanchi, an UNESCO World Heritage Site in northern Japan. Here in this ancient mountain range, we meticulously grow many of the plants that go into our products— without the use of pesticides. With a dedication to authenticity, innovation and uniqueness, our manufacturing process starts by hand-crafting the raw materials. Then we apply cutting-edge technology to extract the best skincare benefits from each ingredient on a large scale.

Traceability of Raw Materials
We are committed to transparency and the traceability of our raw materials. The ingredients used in our products, whether cultivated in-house or sourced elsewhere, are traced to the fullest extent possible to ensure safety and security.
Relentless innovation
Our proven R&D and technological capabilities enable us to develop high-performing premium cosmetics, which is the true aim of ALBION. Based on the latest dermatological science and the highest standards for safety and effectiveness, we are focused on creating products that deeply satisfy customer needs and offer a luxurious experience
Distinguished made in Japan quality in our company owned facilities.
At ALBION, we manufacture all of our own products, giving us strict control over quality, consistency, and safety. Rather than contracting out, we produce our skincare exclusively at our Kumagaya Plant, a company-owned facility in Saitama, Japan. Because we utilize our own factory, we are able to oversee the entire manufacturing process. Our facilities are certified according to Good Manufacturing Practices (GMP) guidelines for cosmetics (ISO 22716). We deliver the highest quality products by paying attention to every detail, from the care given to raw materials to rigorous quality and safety checks.
Sustainability
At ALBION, environmental stewardship is a core value. As a cosmetic manufacturing business and as a good corporate citizen, we are committed to protecting the world's natural resources and reducing the environmental impact of our operations. We always strive toward sustainability in packaging our products and sourcing our raw materials, including ensuring traceability of our ingredients. Additionally, our central manufacturing plant is compliant with ISO 14001, an international standard for environmental management system.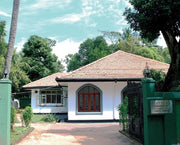 Community
At ALBION, we believe businesses do well by doing good. Our charitable work spans the globe. In Japan, we partner with municipalities in Saitama and Akita Prefectures to help conserve the natural environment through rice planting and rice harvesting. In Sri Lanka, where ALBION operates a research lab, we work with a local university to study native plants and help protect them.

In Madagascar, ALBION has donated elementary and high school buildings, as well as backpacks and other school supplies for children.
Caring for our employees is also an important priority for us. In Japan's Ginza district and Fukuka, we offer a nursery to better allow our employees and their families to work while raising young children.