ICONIC BALANCING MILK
Give your skin what it needs, when it needs the most.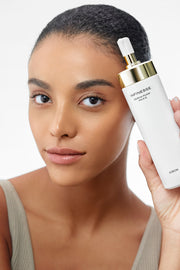 BALANCING MILK:
A Multi-tasking Skin Rebalancer
ALBION's balancing milk is a combination of carefully curated oils, moisturizing agents, water, and advanced emulsification technology—the best of four worlds. It is designed to provide all the benefits of toner and much more. While most toners focus purely on balancing the skin's pH, balancing milk replenishes, hydrates, and smooths in addition to toning.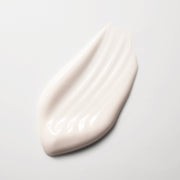 What are the benefits?
By balancing the skin's moisture content after cleansing, balancing makes skin feel supple, smooth, strong, bright, poreless, and comfortable. Enjoy quenching hydration, revived radiance, and optimum balance.
Additionally, it removes excess oils and makeup residue when applied with a cotton pad. Having a fresh, clean face permits subsequent skincare to penetrate deeper and absorb more efficiently.
HOW DO I USE IT?
Milk First. 3 pumps. With cotton.
You can effortlessly incorporate balancing milk into your current skincare ritual by following a few simple steps. Directly after cleansing, apply three pumps of Balancing Milk with cotton. Using a cotton pad distributes a uniform amount of product onto the skin, which is key to optimum moisture balance. Gently massage the product into the skin using slow, circular motions. This mild exfoliation helps remove makeup residue and dead skin cells. Use morning and night.